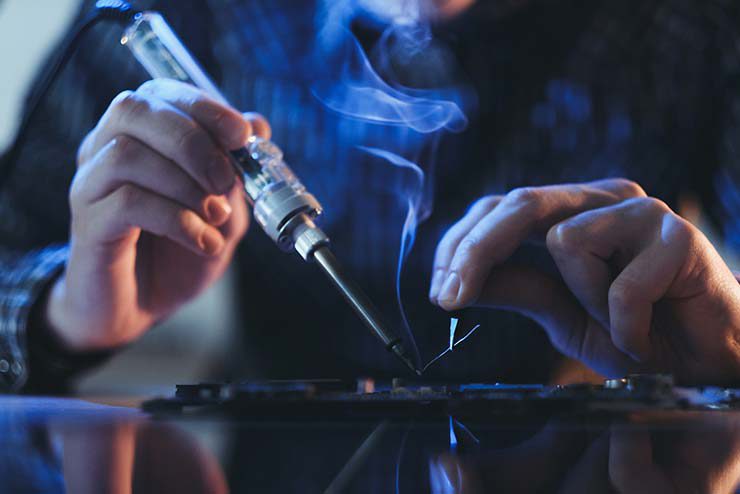 In today's fast-developing world, the Internet of Things and Industry 4.0 are essential key factors.
One cannot even think of having systems that do not require embedded hard and software.
Applications for flying objects, robots in water or land are our primary focus.
Also, sensor systems for industrial applications have been developed by us.
We provide in house embedded systems solutions, whether watertight or ultralight, using the latest processors and sensors.
Wireless systems are no issue for us since we have developed our wireless protocols for different bandwidths.
This assures that the systems developed can be used worldwide.
Our expertise includes:
AVR, ARM, ST and AtMega Processors

IMU Sensor Systems (Gyroscope, Accelerometer, Magnetometer, Pressure)

IR Communication

Wireless Communication (BlueTooth, WLAN, ZigBee, JNTec Protocol)

Wireless connections with your computer & Wireless Programming of your Embedded System

Indoor Localization

Onboard image processing

Real-time monitoring

Power Management for battery controlled systems

We are specialised in rapidly prototyping these systems.